Who are our Partners?
Meet Tiffany!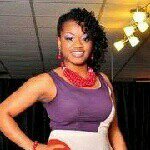 CARSON'S HAIR STUDIO, Owner and Stylist
Hello everyone I'm Tiffany Carson. I have had an interest in doing hair since I could remember. Now by God's grace and extensive schooling I'm a Master Cosmetologist/Stylist. I specialize in healthy hair and I pride myself for hair maintenance and growth. I graduated from Empire Beauty School in 2008. I'm not just a stylist who only maintains and nurture your hair I'm also here to show you how to maintain your hair at home. I'm inviting you to come visit Carson's Hair Studio, I can't wait to meet you. God Bless.
To schedule an appointment or obtain CHEROKEEWEAH products you can reach me at:

My Facebook https://www.facebook.com/CarsonsHairStudio/
---
Meet Calvin!


Calvin Thorbourne III
Company Name: CT3 Photography
calvint3@gmail.com
Thanks big brother for taking such awesome photos for my website. You are an awesome artist. I feel the world should know about your music that you create! This is one of my favorite videos of you, love you, little sister! P.S. This is really my same mommy and daddy brother..lol, Soap Sista

If you would like to purchase the CD, please email Cal.